Our basic activity is the production and impregnation of products made of different types of wood, according to the latest European standards. Our daily impregnation capacity is fascinating – even 250 m³ of wood products! Wood preservation is carried out in two autoclaves for impregnation with creosote oil and one autoclave for impregnation in salt solutions. We also have a unique autoclave for reimpregnation, as well as a sawmill and a carpenter's workshop.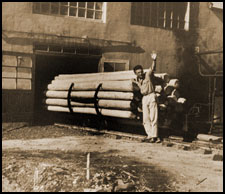 The company was established in 1885, in the early days of Serbian railways. It has been in continuous operation for 127 years, stretching over three centuries! High quality of our products is guaranteed by our vast experience in chemical wood preservation (since 1903) and our policy to constantly follow and implement the latest achievements in this area of industry. From a pioneer of Serbian industrialization, Impregnacija has become a modern and vibrant company.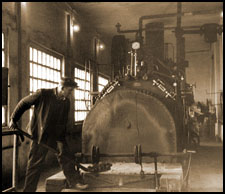 Impregnacija has been operating as a joint stock company since 2003, as a part of the Zepter Group, which gave a strong incentive to its consolidation and modernization. Following the new achievements in our sector and improving the quality of our products, as well as partner relations with our customers, we have become a leading company in this sector not only in Serbia, but also in the region of South-East Europe.